Tarifica, headquartered in New York, is the leading provider of global telecom plan and pricing data. Our custom software and state of the art data extraction techniques enable our clients to make smart decisions in real time based on insightful, actionable data.
Tarifica's Benchmark Solutions leverage our industry leading data analysis capabilities to produce a rich blend of insights on market trends, competitive pricing and consumer information.
Who Our Benchmark Solutions Help

The Tarifica Methodology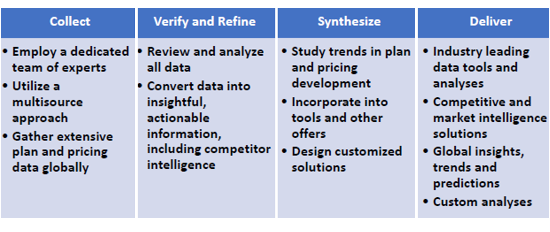 Tarifica Benchmark Solutions Help Our Clients....
Track: market trends
Ensure: a level playing field
Optimize: pricing and promotions
Understand: competitive performance
Stay Ahead: of the competition
Global Mobile Benchmark(Produced Quarterly)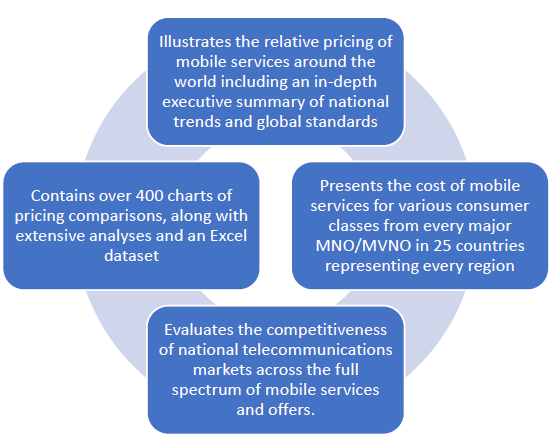 This sample chart illustrates the pricing of data services for entry level consumers in each country.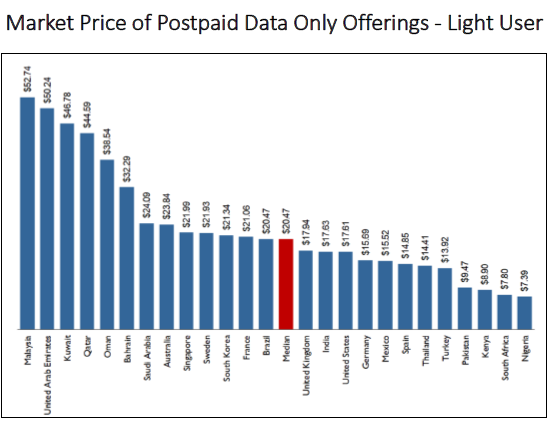 The Global Mobile Benchmark also features operator comparisons within each country.