Global adhesive films market is projected to reach around US$ 25.37 Bn by 2030, in terms of revenue, exhibiting a CAGR of 5.8% during the forecast period (2023-2030).
Report Coverage
Report Details
Base Year:
2022
Market Size in 2023:
US$ 16.1 Bn
Historical Data for:
2018 to 2021
Forecast Period:
2023 - 2030
Forecast Period 2023 to 2030 CAGR:
5.80%
2030 Value Projection:
US$ 25.37 Bn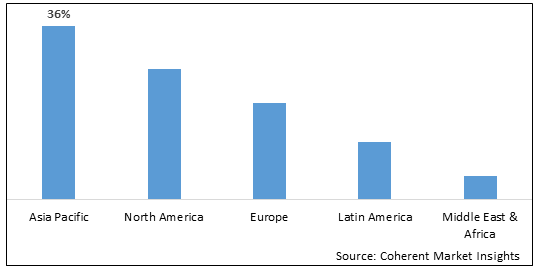 An adhesive film is a thin sheet of industrial adhesive with a rigid backing that provides superior performance. Adhesives are used for a broad range of applications including fastening, assembling, sealing, and fastening together a variety of materials, the most common application of ahesives include bonding fabrics and coatings. Despite the fact that adhesives are relatively thin, they offer a high degree of sealing efficiency comparable to that of rugs, screws, bolts and other fasteners in most applications. These can also be used as a binder, as it can bond two or more materials together in order to form a more complex joint. The backing polyurethane that is used in this type of joint provides strength to the bond.
Market Dynamics
Increasing launches of new product by key players is expected to drive the global adhesive films market growth over the forecast period. For instance, in August 2021, Cosmo Films launched new film products for the label and flexible packaging industry. This new range of films include BOPP face stocks, water-based and UV flexo-compatible film, direct thermal film, and synthetic paper.
Increasing use of plastic and composite for manufacturing automobiles is expecetd to drive the market growth. The market is expanding due to the increasing prevalence of adhesive film replacement over mechanical joining processes in heavy truck to sports car production, as well as the increasing efforts of automotive manufacturers to develop lightweight vehicles to optimize fuel efficiency. Methacrylates are widely used in exterior applications because these bond exceptionally well with metal, and are in higher demand due to their ability to distribute pressure and stress loads more evenly than mechanical fasteners like rivets.
Key features of the study:
This report provides in-depth analysis of the global adhesive films market and provides market size (US$ Billion and Tons) and compound annual growth rate (CAGR %) for the forecast period (2023-2030), considering 2022 as the base year
It elucidates potential revenue opportunity across different segments and explains attractive investment proposition matrix for this market
This study also provides key insights about market drivers, restraints, opportunities, new product launches or approval, regional outlook, and competitive strategies adopted by key players
It profiles key players in the global adhesive films market based on the following parameters-company overview, financial performance, product portfolio, geographical presence, distribution strategies, key developments and strategies, and future plans
Key companies covered as a part of this study include BASF SE, 3M, Ashland Inc., H.B. Fuller Company, Henkel AG & Company KGaA, Avery Dennison Corporation, Adhesives Research Inc., The Dow Chemical Company, Eastman Chemical Company, Bostik S.A., Huntsman International LLC, and Kuraray Company Ltd.
Insights from this report would allow marketers and management authorities of companies to make informed decisions regarding future product launches, technology up gradation, market expansion, and marketing tactics
Global adhesive films market report caters to various stakeholders in this industry including investors, suppliers, manufacturers, distributors, new entrants, and financial analysts
Stakeholders would have ease in decision-making through various strategy matrices used in analyzing the adhesive films market
Detailed Segmentation:
Global Adhesive Films Market, By Film Material Type:

Acrylic
PVAc
Polyurethane
PVB
Epoxy
Others

Global Adhesive Films Market, By Product Type:

Pressure Sensitive
Hot-melt
Light-cured
Others

Global Adhesive Films Market, By Application:

Tapes
Labels
Graphics
Others

Global Adhesive Films Market, By End Use:

Packaging
Automotive
Medical
Electronics
Others (Building and Construction)

Global Adhesive Films Market, By Region:

North America
U.S.
Canada
Latin America
Brazil
Argentina
Mexico
Rest of Latin America
Europe
U.K.
Germany
France
Italy
Spain
Russia
Rest of Europe
Asia Pacific
China
India
Japan
South Korea
ASEAN
Middle East & Africa
Middle East
Africa

Company Profiles

BASF SE
3M
Ashland Inc.
Fuller Company
Henkel AG & Company KGaA
Avery Dennison Corporation
Adhesives Research Inc.
The Dow Chemical Company
Eastman Chemical Company
Bostik S.A.
Huntsman International LLC
Kuraray Company Ltd.