The Global Market Model is a database that compares the size and growth of thousands of goods and services.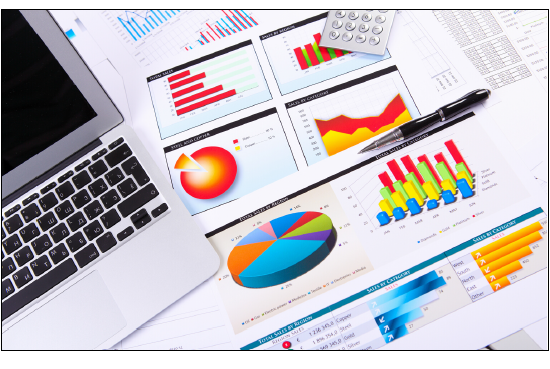 It allows users to:
Make faster, more accurate strategic decisions
Choose markets
Target competitors
Analyze growth patterns
Identify key trends
Build strategy decks
What Does the Model Cover?

Size and growth of 2,500+ markets across 60 geographies.
Hundreds of alternative data sets tracking market growth, from housing data to hospital beds.
Reports include market characteristics, segmentations, competitor shares, trends and strategies.
Latest industryspecific insights, with new white papers and commentaries added daily.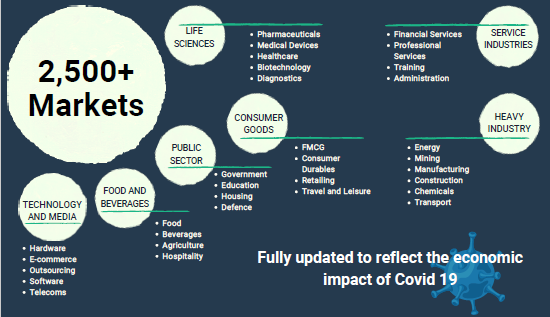 Across 60 Geographies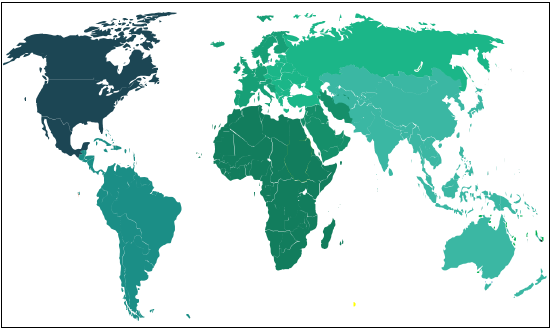 South America

Brazil
Argentina
Colombia
Venezuela
Peru
Chile
Asia & Oceania

Australia
China
Japan
India
Indonesia
South Korea
Malaysia
Philippines
Thailand
Taiwan
Vietnam
Hong Kong
Singapore
New Zealand
Eastern Europe

Russia
Czech Republic
Romania
Poland
Western Europe

UK
Germany
France
Spain
Italy
Netherlands
Belgium
Sweden
Switzerland
Austria
Norway
Portugal
Denmark
Ireland
Finland
Middle East

Turkey
Saudi Arabia
Israel
United Arab
Emirates
Africa

Nigeria
Egypt
South Africa
Middle East
Comprehensive Data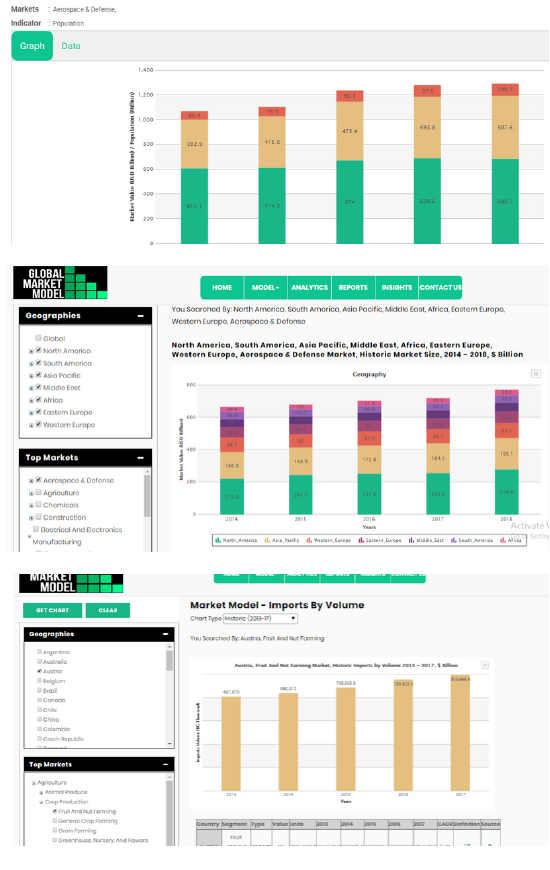 The most comprehensive and accurate collection of global market sizing and competitor share data available. Charts and ratios highlight interesting patterns, correlations and outliers, which include:
Consumption market value ($ billions)
Historic data for 10 years
Forecast for 10 years
Commodity production, imports, exports and volumes
Multiple segmentations
Competitor market shares
Focused on Opportunities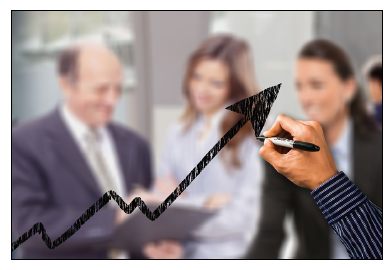 The model is particularly focused on the markets growing through technological and social change including:
Online channels
Alternative energy sources
Organic and specialty foods
Smart technologies
Digital services
Personlised services and medicines
Contactless technologies
Fully Updated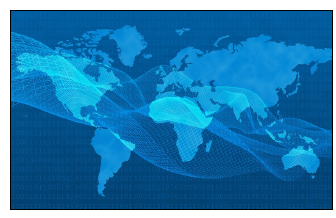 Our data and forecasts are updated in real time, based on industry news and macro-economic events that affect the market, such as company announcements, changes of government, trade agreements, or growth updates. In addition, every data point goes through an annual audit to update based on existing and new data sources.
The following have been fully updated to reflect the social, economic and regulatory impacts of the coronovirus pandemic:
Market forecasts
300+ market reports
Analysis and insights
Hundreds of Market Indicators
Macroeconomic
Factories and offices
Demographics
Production Units
Corporations and employees
Transactions and events
Browse Through 1,000+ Reports
Easy-to-follow content:
Charts and tables are described and explained
Fully sourced and referenced
Edited and proofed by a team of academics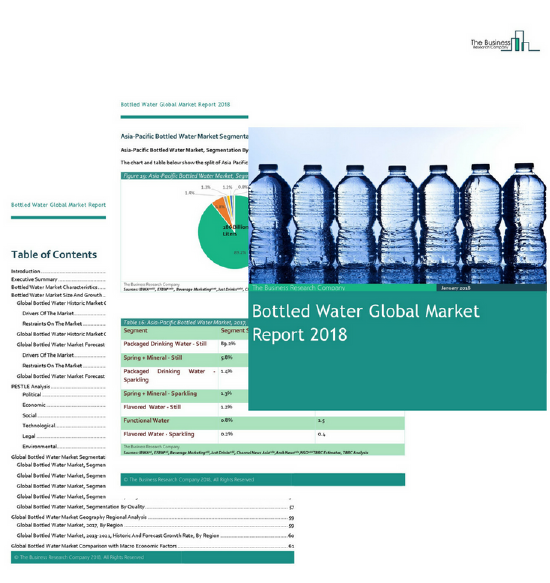 Each report includes:
Political, economic, social, environmental and regulatory factors
Historic and forecast drivers and restraints
Market background and Characteristics
Daily Insights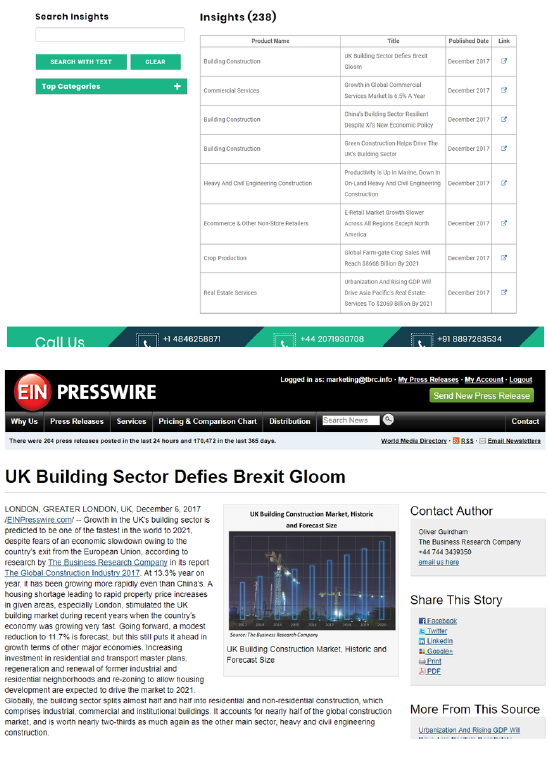 Insights into different markets. Each blog and white paper gives:
Analysis of the market size and forecast growth of different segments and regions
Investment opportunities in different regions comparing them in accordance with their market sizes and forecast growth
Information on the top competitors
Trends and strategies to follow
Quality And Reliability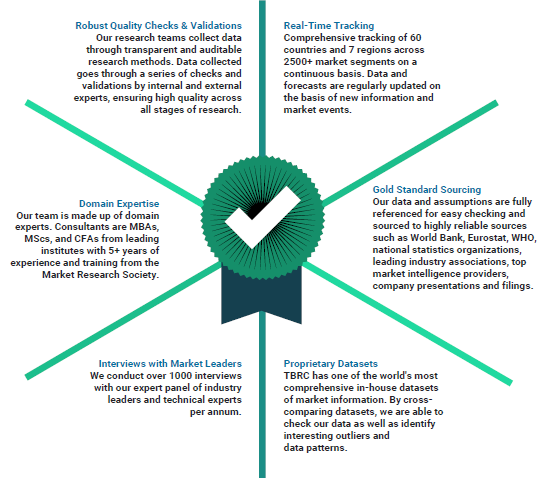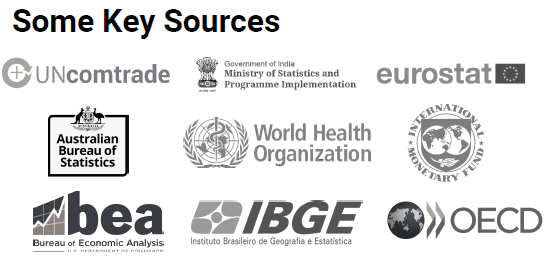 Easy Delivery And Support
Browse and download reports, briefs, and datasets through our proprietary platform.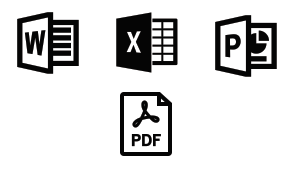 Get 24 hour consultant support when you need it the most.