Scope of Report
Typically, the scope of report developed by TechSci includes market sizing data. historical and five years forecast ; market size & shares Value for product segments, regional split of the market, key growth levers, trends & developments, regulatory aspects, competitive landscape & company profiles etc for a particular market.
SAMPLE REPORT PORTAL SNAPSHOTS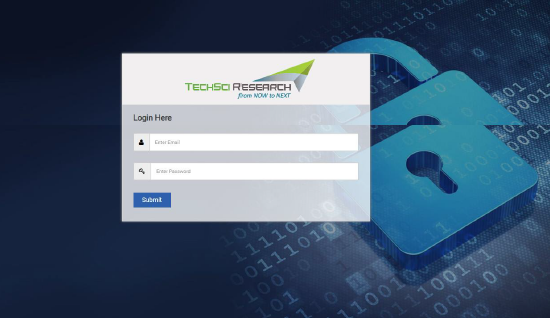 Home Page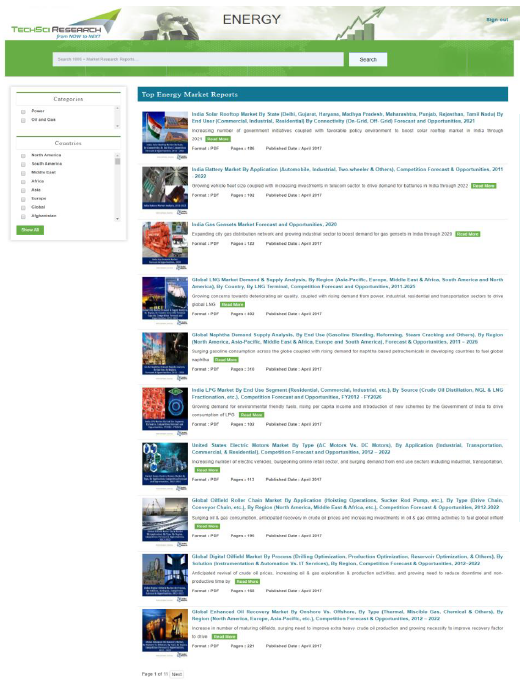 The product/service related report(s), which are required by the client, can be accessed upon successful login on the online portal.
A list of report will be listed on this page with complete report title, comprising of Geography, specific product/service market, brief of product/service segmentation, and year range of the report.
To search the reports on the Online Portal, and use filters on left side of the homepage, to choose product/service segments and geography.
Subscription Package Login Process
On order confirmation, the login credentials for TechSci Research's Online Reports Portal will be shared with the client.
The login credentials can be used by the authorized users suggested by the client to download the desired report(s) that are a part of the subscription package.
Advantages
Deep Discount: Each report will cost significantly lesser with discount as high as 84 % on the total purchase amount when purchased through Subscription Model as compared to the total list price of individual reports.
Greater Choice: Flexibility to select from existing repository ( 80 % of total number of reports as per subscription package) and forthcoming ( 20 % ) as per the client's requirement during the subscription package validity period.
Report Update: From the existing repository, the client also has an option to get an updated report for 20 % of the total number of reports based on the subscription package purchased.
Customized Access: The client will get convenient access of all selected reports on specifically designed online portal.
Longer Post - Sales Service: Validity of post sales service will be for One Year from the start date of subscription