Global Residential Robotic Vacuum Cleaner Market size was valued at US$ 2.9 Bn in 2022, exhibiting a compound annual growth rate (CAGR) of 14.6% from 2023 to 2030.
Report Coverage
Report Details
Base Year:
2022
Market Size in 2023:
US$ 3.29 Bn
Historical Data for:
2018 to 2021
Forecast Period:
2023 - 2030
Forecast Period 2023 to 2030 CAGR:
14.60%
2030 Value Projection:
US$ 8.54 Bn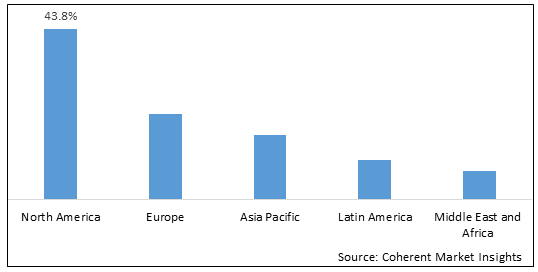 Residential robotic vacuum cleaners provide an alternative to the traditional methods of cleaning premises like house floors, shop floors, lawns, pools, community premises, etc. These devices include components like a mobile platform that allows the robotic vacuum cleaner to move around a desired area, cameras and sensors to detect dirty areas, battery packs, and several other technological components that ensure a completely autonomous cleaning solution. These devices can be programmed to move along a specific path at periodic intervals to clean the desired premises. The premium class of consumers is highly inclined towards the adoption of smart and innovative solutions for daily activities. This factor is expected to increase the demand for residential robotic vacuum cleaners and lead to the growth of the market. Moreover, developing countries, especially in the Asia Pacific region, are witnessing a noteworthy economic development that is expanding the number of individuals in the upper class of the economy, which would further increase the demand for robotic vacuum cleaners during the forecast period.
Market Dynamics
The residential robotic vacuum cleaner market is still in its initial stages. Consequently, the market players are undertaking extensive efforts in order to improve their offerings in terms of build quality, performance, and features. Innovation in the major components of residential robotic vacuum cleaners include improvements in the sensing technology with the help of visual sensors and cameras, enabling connectivity of the device on the Internet of Everything (IoT) infrastructure, programmable software for residential robotic vacuum cleaners, etc. These innovations increase the practicability of residential robotic vacuum cleaners, which would lead to a higher level of adoption in the household as well as commercial use.
Key features of the study:
This report provides an in-depth analysis of the global residential robotic vacuum cleaner market size (US$ Billion) and compound annual growth rate (CAGR %) for the forecast period (2023-2030), considering 2022 as the base year
It elucidates potential revenue opportunities across different segments and explains attractive investment proposition matrices for this market
This study also provides key insights about market drivers, restraints, opportunities, new product launches or approvals, regional outlook, and competitive strategies adopted by the leading market players
It profiles leading players in the global residential robotic vacuum cleaner market based on the following parameters - company overview, financial performance, product portfolio, geographical presence, market capital, key developments, strategies, and future plans
Companies covered as a part of this study are Ecovacs Robotics, Inc., Milagrow Business & Knowledge Solutions (Pvt.) Limited, iRobot Corporation, Pentair plc, Neato Robotics, Inc., Samsung Electronics Co., Ltd., Yujin Robot, Co., Ltd., Philips Electronics N.V, and Hayward Industries, Inc. and Others.
Insights from this report would allow marketers and management authorities of companies to make informed decisions regarding future product launches, product upgrades, market expansion, and marketing tactics
Global residential robotic vacuum cleaner market report caters to various stakeholders in this industry including investors, suppliers, managed service providers, third-party service providers, distributors, new entrants, and value-added resellers
Stakeholders would have ease in decision-making through various strategy matrices used in analyzing the global residential robotic vacuum cleaner market.
Detailed Segmentation
Global Residential Robotic Vacuum Cleaner Market, By Robot type:

In-House Robot
Outdoor Robot

Global Residential Robotic Vacuum Cleaner Market, By Mode of Charging:

Manual Charging
Auto Battery Charging

Global Residential Robotic Vacuum Cleaner Market, By Region:

North America
U.S.
Canada
Europe
Germany
U.K.
France
Italy
Spain
Russia
Rest of Europe
Asia Pacific
China
India
Japan
Australia
South Korea
ASEAN
Rest of Asia Pacific
Latin America
GCC Countries
South Africa
Rest of Middle East & Africa

Company Profiles

Ecovacs Robotics, Inc.
iRobot Corporation
Hayward Industries, Inc. plc
Milagrow Business & Knowledge Solutions (Pvt.) Limited
Pentair plc
Neato Robotics, Inc.
Philips Electronics N.V, Dyson Inc.
Samsung Electronics Co., Ltd.
MSC Software Corporation
Siemens PLM Software
Others