The global autonomous vehicle market size was valued at US$ 104.47 Billion in 2022 and is anticipated to witness a compound annual growth rate (CAGR) of 39.9% from 2023 to 2030.
Report Coverage
Report Details
Base Year:
2022
Market Size in 2023:
US$ 104.47 Bn
Historical Data for:
2018 to 2021
Forecast Period:
2023 - 2030
Forecast Period 2023 to 2030 CAGR:
39.90%
2030 Value Projection:
US$ 1529.69 Bn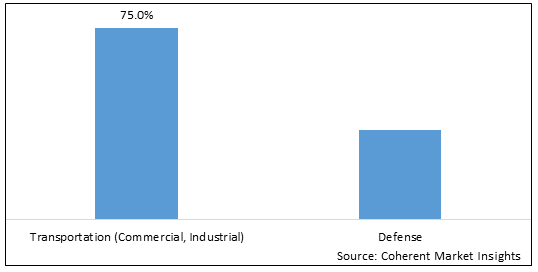 Autonomous cars, also known as driverless cars, are a revolutionary advancement in automation and communication technology. These vehicles can operate without the need for human input, owing to advanced sensor-processing technologies, adaptive algorithms, high-definition mapping, and infrastructure-to-vehicle and vehicle-to-vehicle communication technologies. Driverless cars are a great way to reduce traffic congestion, fuel consumption, and emissions as they can accelerate and decelerate when needed. This makes them more efficient than conventional vehicles and improves the utilization of limited land resources. They can also reduce the time commuters spend in transit and make travelling easier and comfortable. These benefits are encouraging consumers to shift towards buying autonomous vehicles.
Market Dynamics:
Increased energy savings offered by autonomous vehicle is expected to fuel growth of the global autonomous vehicle market over the forecast period. Key players are focusing on inorganic growth strategies such as collaboration, partnership, merger & acquisition, and regional expansion to strengthen their position in the industry. This trend is likely to boost growth of the market over the forecast future.
However, there are a few factors that will restrict the growth of this market in the coming years. The high cost associated with developing autonomous vehicles is one such factor. This is especially true for developing nations that are currently lacking in advanced infrastructure. Moreover, consumer concerns about security and safety are another factor that may limit the adoption of self-driving vehicles.
Key features of the study:
This report provides in-depth analysis of the global autonomous vehicle market, and provides market size (US$ Billion) and compound annual growth rate (CAGR%) for the forecast period (2023-2030), considering 2022 as the base year
It elucidates potential revenue opportunities across different segments and explains attractive investment proposition matrices for this market
This study also provides key insights about market drivers, restraints, opportunities, new product launches or approval, market trends, regional outlook, and competitive strategies adopted by key players
It profiles key players in the global autonomous vehicle market based on the following parameters - company highlights, products portfolio, key highlights, financial performance, and strategies
Key companies covered as a part of this study include Audi AG, BMW AG, Daimler AG (Mercedes Benz), Ford Motor Company, General Motors, Google LLC, Honda Motor Corporation, Nissan Motor Company, Tesla, Inc., Toyota Motor Corporation, Uber Technologies, Inc., and Volvo Car Corporation
Insights from this report would allow marketers and the management authorities of the companies to make informed decisions regarding their future product launches, type up-gradation, market expansion, and marketing tactics
The global autonomous vehicle market report caters to various stakeholders in this industry including investors, suppliers, product manufacturers, distributors, new entrants, and financial analysts
Stakeholders would have ease in decision-making through various strategy matrices used in analyzing the global autonomous vehicle market
Detailed Segmentation:
Global Autonomous Vehicle Market, By Application:

Transportation
Commercial
Industrial
Defense

Global Autonomous Vehicle Market, By Region:

North America
Europe
Asia Pacific
Latin America
Middle East and Africa

Company Profile:

Audi AG
BMW AG
Daimler AG (Mercedes Benz)
Ford Motor Company
General Motors
Google LLC
Honda Motor Corporation
Nissan Motor Company
Tesla, Inc.
Toyota Motor Corporation
Uber Technologies, Inc.
Volvo Car Corporation
Volkswagen AG