WHY DID WE CHOOSE DROPBOX?
User-friendly & easy to use
Improved search functionalities
High security standards
Increased speed
All files are saved in one place
Ability to access audio and video files
Accessible anywhere & Anytime
With more than 3000 statistics!
Where all files are organized and secured in ONE place!
It allows you to search, download, pin the most up-to-date statistics and much more...
SAMPLE VIEWS
Browsing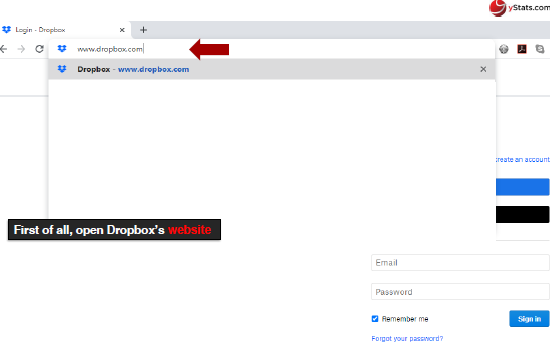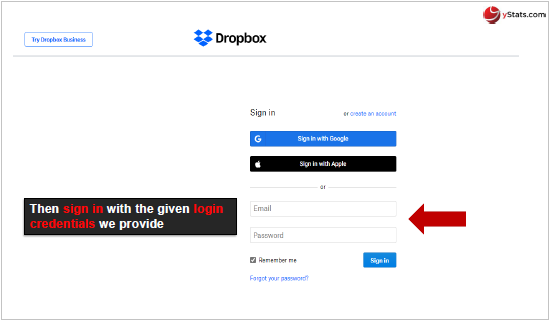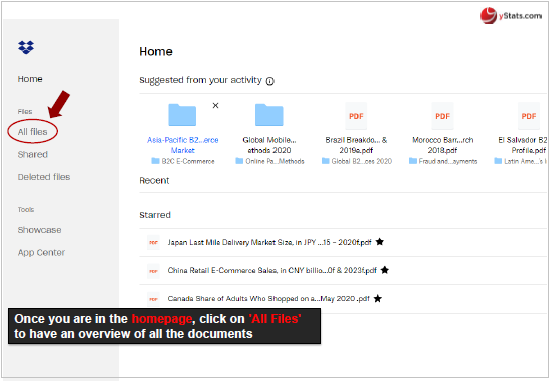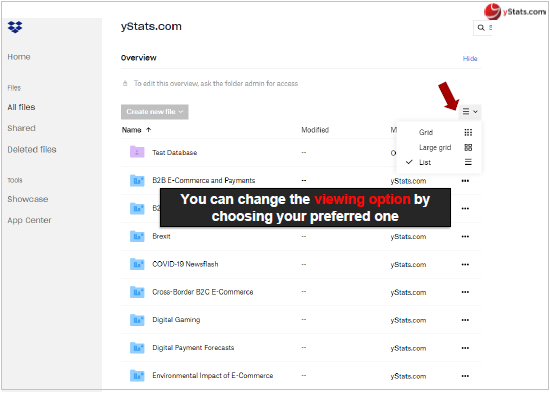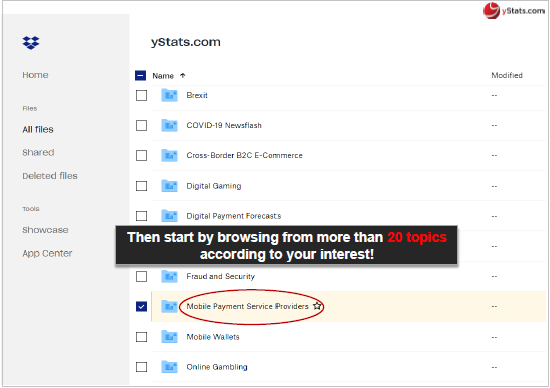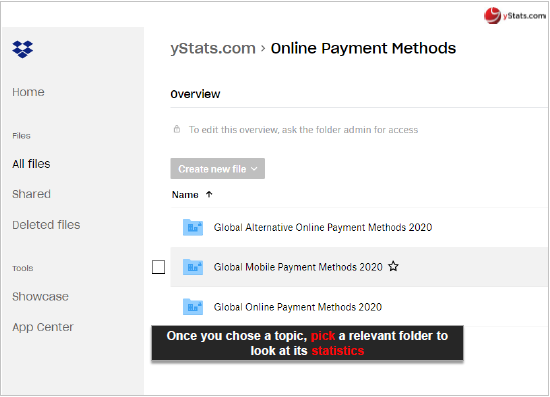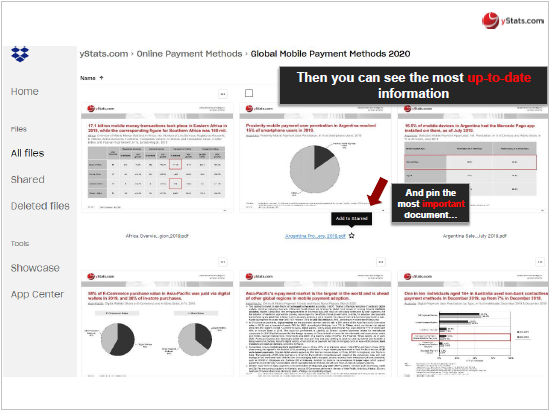 Searching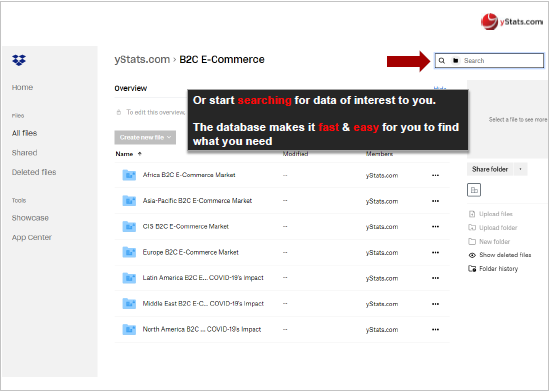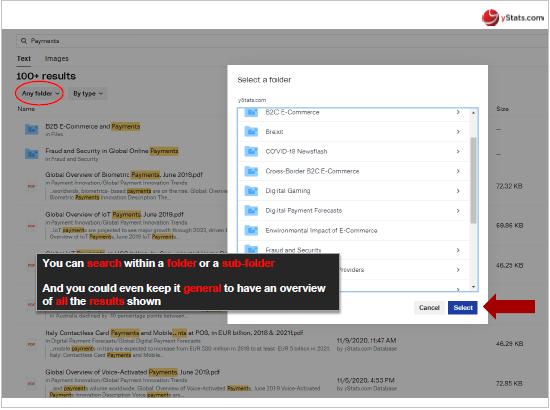 Downloading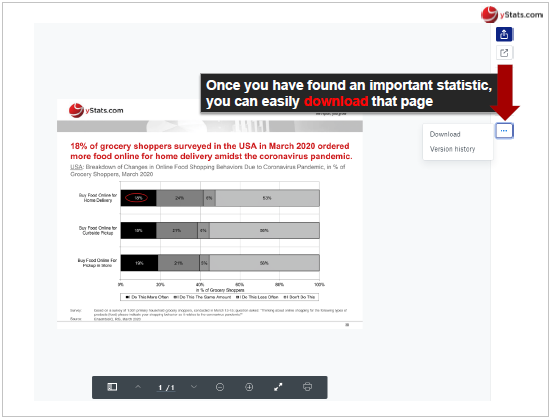 With these simple steps, and the new easy to use and fast database host, you can save time and store all your research findings in one location!
Key questions answered:
What are the topics covered?
B2C E-Commerce, Cross Border B2C, Digital Gaming, Mobile Wallets, Online Travel, and many more...
Can we share the data?
Unfortunately no, the Dropbox file Share button and function should not be used to distribute yStats.com Database content to non-license holders.
Can we find any qualitative data?
Yes, you can even pin the most important data for you.
What is the purple folder in our accounts?
This is your private folder that can include important statistics chosen by you from our data.
Can I add my personal Dropbox account?
In order to maintain the full functionality of the database, you must use the log-in information that we provide to the yStats Dropbox.
You should not link our hosting site to any other organizational or personal Dropbox account.
How does the search function work?
A user can search by file names or by keywords within the documents. A search can be directed to the whole database or to sub-folders.
Can we add new team members?
How secure is Dropbox?
It uses the Advanced Encryption Standard to secure files hosted on the site, Furthermore, Dropbox uses 256-bit encryption, one of the strongest ways to protect files.